I've had the pleasure of meeting some wonderful people since moving to Edmonton, and Lee is certainly one of them. Lee was one of the first members of my Art Journal Meet-up group. We met twice a month at a local cafe, and Lee was a regular attendee. She is a prolific artist with a wonderfully unique style, and an inspiration to all of us! AND she's the first featured guest on my blog. In her own words…
"Hello, my name is Lee Kreklewetz and I'm an artist in Edmonton, Alberta, Canada. Painting, drawing and creating are my passions. An artist, mother, traveller and relentless pursuer of learning and growing is who I am.

I have been an artist from the time I could hold a crayon. You could always find me drawing on a piece of paper. No paper was safe from me. Today, I am much older but remain the same – hide the paper from me or find a drawing on it.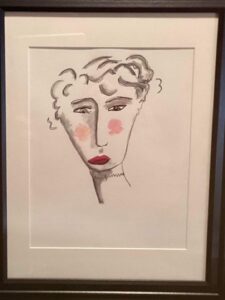 My daily routine is dependant upon what's going on in my life. When I am creating or painting, I go to the studio around 9:00 am and get lost there until it's time to cook supper. After supper, I might draw at the kitchen table using markers. I create some of my best ideas at the kitchen table. I use an art sketchbook for my drawings, or sometimes my art journal for ideas or colour samples.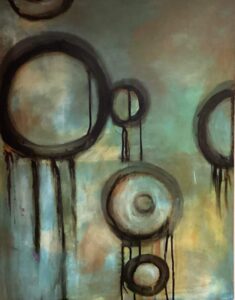 My biggest accomplishment to date was creating a wine label for an Italian wine. I was thrilled and honoured to be able to do this. Yes, I have a bottle of that wine, but it remains unopened.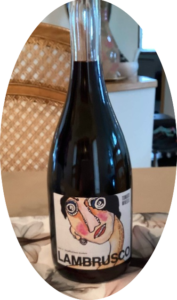 When I paint, I always use acrylic; I like the vibrancy you can get from acrylic paints. I have developed my own unique style over the years: bright colours, women, birds, flowers, and cityscapes.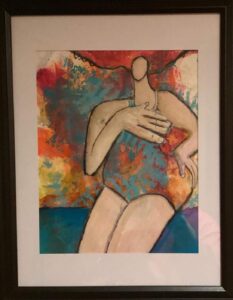 One tip I can give you before I sign off is PRACTICE! If you want to improve your art you need to practice – draw anything, paint, mix colours to see what works for you. You will improve, I promise." Lee
leekrek@instagram | Lee.Bridges on Facebook
Like Lee's art? Check out her Facebook and Instagram accounts to see more, and contact her if you'd like to buy one of her paintings. I'm happy to say I have several :))